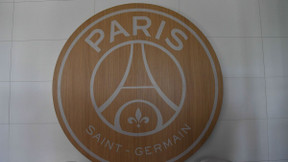 While PSG managed to bring back Xavi Simons during the last summer transfer window, the Dutchman had decided to leave the capital club a year earlier. Indeed, in the summer of 2022, the attacking midfielder chooses to leave PSG free to join PSV Eindhoven. If we expected to see Xavi Simons extend in Paris, that's not what happened at that time. But for what reasons? Answers have been provided.
During the 2022 summer transfer window, it was expected that Xavi Simons extends to PSG then went on loan to get playing time. The scenario finally turned into a disaster for the capital club which saw the Dutch crack leave freely. Having reached the end of his contract, Xavi Simons then engaged with the PSV Eindhoven. And the PSG could only blame himself for the departure of the one who was finally repatriated by the Parisians during the last summer transfer window.
PSG: Luis Enrique makes his mea culpa https://t.co/cZe8AwkkqA pic.twitter.com/5lg9IVw92r

— le10sport (@le10sport) September 18, 2023
"Xavi Simons is waiting for a sign…"
It's during the podcast Big Five that the journalist of The team, Jose Barrosotold behind the scenes of the departure of Xavi Simons of PSG in 2022. He then confided: " At the end of spring, his number 1 idea, despite the disappointments of playing time and broken promises, was to extend. The idea was to extend and 90% go on loan to get playing time. There are already discussions with PSV at that time. It turns out that we are at a fairly complicated time at PSG where there is the whole story of the extension of Mbappé, the departure of Leonardo, change of organization chart, arrival of Luis Campos, he works in the shadows but it is not yet official. Xavi Simons is waiting for a sign and he sends the message to the club that he wants to know what they want to do with him ».
"In the meantime, he finds a contractual agreement with PSV"
« He waits two weeks, three weeks and says that how his contract ends on June 30, June 27-28 he wants to know. In the meantime, he reached a contractual agreement with PSV for a 5-year contract which he communicated to PSG. There PSG is alarmed, and there first phone call in 3 weeks from a highly placed person. Xavi Simons says he hasn't had any news that it's not possible. He commits but PSG scraps this buyout clause which allows PSG to have a priority », he added on the choice of Xavi Simons.