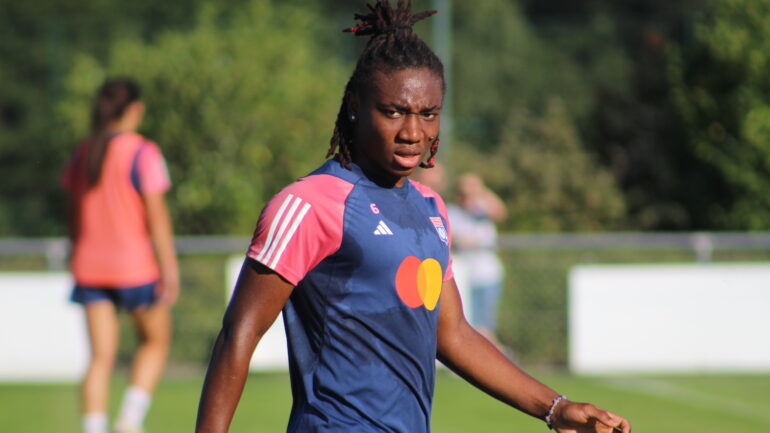 Melchie Dumornay, new OL player (credit: David Hernandez)
Selected to participate in the qualifications for the Gold Cup, Melchie Dumornay finally skipped the meeting with Haiti. She remained in Lyon to receive treatment in preparation for the PSG – OL clash on October 1st.
After being elected best player of the Champions Trophy, Melchie Dumornay was obviously keen to confirm for the first outing of the season in the championship. Unfortunately, the versatile playerOL was unable to continue during the trip to Le Havre last Friday. She didn't even go to Normandy since Sonia Bompastor no not retained in the Lyon group, just like Ada Hegerberg. Some spoke of a departure towards Haiti with a rally earlier than the other nations even if a muscular discomfort seemed to hold the rope after the inaugural match against the PSG.
Ultimately, it was the second option that was the right one. Melchie Dumornay is not going to play with the Haitian selection as she was able to show on her networks this Wednesday. The decision was made to leave her at the disposal of OL so that she could treat her problem and be operational again for the clash that is looming against PSG, on October 1st. To see the Lyonnaise wearing the Haiti jersey again for the first time since the World Cup, you will have to wait until the international break in October.