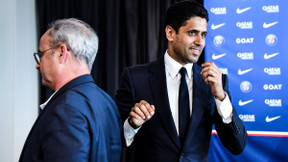 Very active this summer, PSG spent €350M to strengthen itself, but above all, the capital club learned to sell. The Parisians broke the sales record in a transfer window by recovering more than €200M. This allows PSG to carry out a very good operation on an accounting level.
The PSG experienced a very lively transfer window. The club has recorded the signing of 12 players for a total of €350m. But above all, for the first time since the arrival of QSIthe capital club also managed to sell very well, recovering a total of almost €200 million, which allows the accounts to be balanced, as explained Pierre Rondeausports economist and co-director of the Sports Observatory of the Jean-Jaurès Foundation.
Crazy transfer window, PSG risks very big! https://t.co/phYrybiMqZ pic.twitter.com/QpMOqk9PsI

— le10sport (@le10sport) September 19, 2023
PSG's record transfer market
« All these sales are recorded cash in the club's accounts for this year. However, on the purchasing side, even if PSG has spent enormously, it has the right to amortize the price of all these transfers over the duration of each player's contract. For example, as Dembélé signed for 5 years for 50 million, the club can enter 10 million expenses in its accounts over the next five years », he explains for The Parisian before also mentioning the savings made by the PSG on its payroll.
"Strictly speaking, this transfer window is a success"
« Strictly in accounting terms, when we forget the athlete, this transfer window is a success. They managed to downsize with players who were supposedly unsaleable because of their salaries. With regard to the new financial fair play, they will also be on target regarding the payroll », added Pierre Rondeau who therefore believes that the transfer window of PSG is a success, at least on an accounting level, notably exploding its sales record in a summer transfer window by recovering €200M.