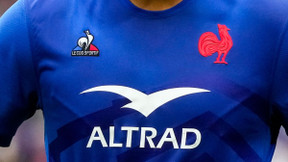 At 58, Vincent Moscato is today one of the voices of RMC radio. But before that, he had a great career in the world of rugby. Having passed through Bordeaux in particular, Moscato also experienced the joys of the XV of France. He also delivered an incredible anecdote concerning his experience in the selection, recounting the moment when he decided not to show up for the Blues gathering, preferring to go on a weekend with Serge Simon.
In this period of Rugby World Cupthe eyes are focused in particular on the XV of France. These are Antoine Dupont, Gaël Fickou and company who wear the tricolor jersey. Over the years, many players have been international. Iconic players have passed through the XV of France. Today on the radio, Vincent Moscato is part of this list and this Tuesday, at the microphone of RMChe recounted the moment when he made the choice to snub the XV of France.
XV of France: Wembanyama awaits France in the final https://t.co/pu8vWbfaUY pic.twitter.com/mj5s7Y9CEx

— le10sport (@le10sport) September 19, 2023
"We wanted to go to Nice"
Comment Vincent Moscato did he come to miss the gathering of the XV of France ? During his broadcast Super Moscato Showhe then said: " I was summoned with Serge Simon and we had no chance because we were angry, we were idiots. We wanted to go to Nice. I had a red Porsche at that time. The course was in Font-Romeu, on the highway, we went right or left… On the right, Nice. We spent the weekend in Nice. Of course, we were not accompanied by players from the French rugby team ».
"You know, you don't think it's serious."
« How was this justified? They kicked us out. Finished. We didn't warn you. You know, you don't think it's serious. When you're a kid, you tell yourself that they're going to yell, that we're going to explain. I thought it wasn't serious. I say it, I have only done nothing. In my career, I've done nothing but crap. So now, as chief jerk, I take the liberty of telling young people when they do something stupid that they shouldn't do it », then added Vincent Moscato.