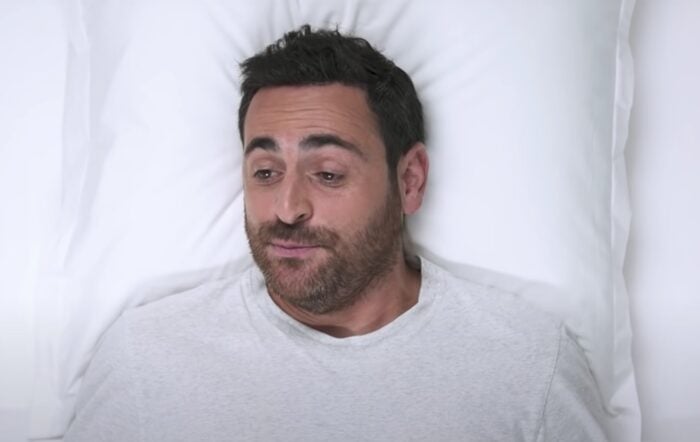 While he still has the wind in his sails both professionally and personally, Camille Combal is preparing to experience a new busy season on TF1. But behind his smile and his eternal good humor, the host must manage on a daily basis an illness that has affected him since he was very young. Explanations.
A strong link at TF1, where he has presented numerous programs since his arrival on the channel in 2018, Camille Combal should be one of the essential faces of the PAF for many years to come. But if the native of Gap loses none of his boundless energy, he must still deal with keratoconus, a barbaric name which designates the disease which impacts him.
Camille Combal talks about the pathology that affects her
At the microphone of RTLhe explained a few years ago what this disorder consisted of which in no way threatens his life, but which is necessarily painful to bear:
Instead of being concave, my retina is convex. It's a disease that progresses until I have to have a cornea transplant..
Already having a left eye transplant a few years ago, Combal is waiting for a donor for his right eye:
It bothers me when it comes to photophobia. When I had my transplant, I was in the middle of PMDD season. I had to wear dark glasses for a year on TV because of photophobia. So yes, aesthetically, we're not going to lie, it's quite disturbing. Having only one eye is not practical
I had a cornea transplant and am waiting for another for my right eye. This is something very important. Once you put yourself on the transplant list, you just have to wait. As soon as there is a compatible donor, I will go to the operating room.
As if this pathology, which is certainly not dangerous, was not enough, Cyril Hanouna's former foal on C8 recently discovered another physical peculiarity. In the columns of TV Star, he thus admitted to having only one kidney. An anomaly which concerns approximately one in 1000 French people according to data relayed by the Toulouse University Hospital:
I also learned not long ago while having an ultrasound that I had only one kidney. There was nothing in my health record. But I live very well with it.
If you have ever wondered why Camille Combal persisted in wearing sunglasses, which have not been fashionable for many years, you now have the answer. The host was in fact trying to camouflage his fight against keratoconus, which will only end when he has found a donor for a right eye transplant. A hell of a headache, which, fortunately, takes nothing away from its joviality!