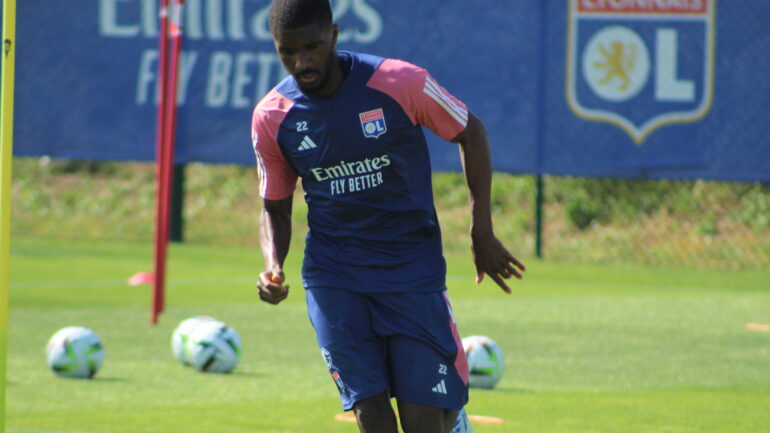 Clinton Mata, new OL full-back (credit: David Hernandez)
Among OL's summer recruits, Clinton Mata is the one who has played the most. The defender believes that the group has an important need to work on tactics.
Olympique Lyonnais significantly reshaped its squad in the offseason. Lots of departures, arrivals of players, and for the moment, a group who can't get the machine to work. Among the recruits, none have so far settled in the 11, apart from Clinton Womenwho started six out of eight posters in Ligue 1.
In this collective which is having difficulty running smoothly, the Angolan tries to bring his experience, juggling between the position of lateral and axial. But he too had to deal with the change of coach.
"Today, we work a lot on tactics"
During an interview on the club channel OL Playthe 30-year-old defender spoke about Fabio's method Grosso. "I had colleagues who played in Italy who told me it was very tactical and very disciplined. Today, we work a lot on this point because if you don't have a solid base, it's complicated. We need to have a common base and then we can build the rest", he said.
For Mata, the Lyonnais have improved in certain aspects, even if this does not translate into results. "Where I feel that we have all progressed is in our ability to recognize our strong times and our weak times. Before, we sometimes had a tendency to always attack, even when the spaces were a little smaller, we rushed headlong. He (Grosso) forces us to think, to better analyze and anticipate situations", he explained.