Nicolas Filhol

Editor
Professional journalist following OM (Olympic Marseille) for more than 10 years. Covers news from OM and the OM transfer window for Marseille media outlet Football Club de Marseille.
OM once again showed a worrying face against Toulouse on Sunday during the 5th day of Ligue 1. Marseille did not do better than a sad 0-0 draw and were unable to win the match. Here is the rating and appreciation of Chancel Mbemba during this match.
Marcelino has a hard time getting his collective game assimilated into the Marseille squad. Facing a team from TFC very average, the Olympians were unable to build a coherent and effective game. Despite two posts, the play offered is clearly insufficient. The players are not coordinated, the pace is slow and the transmissions are technically poorly mastered. Seen the calendar To come, players will have to quickly raise their level.
To read : Daniel Riolo very worried about OM (and points out a problem with Marcelino)
Chancel Mbemba's grade : 6/1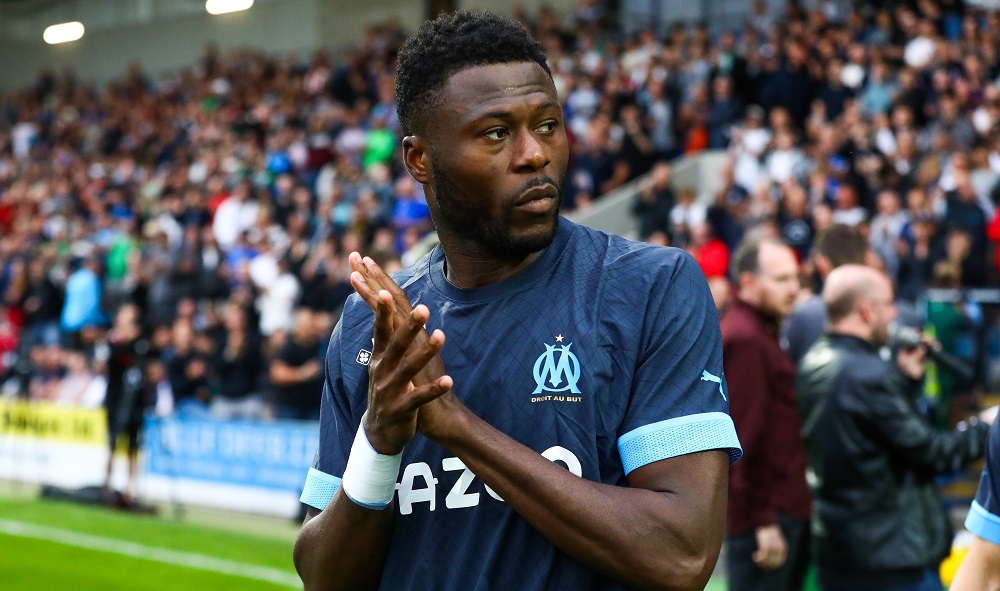 His appreciation
Mbemba does the job!
Substitute at the start of the season, the former FC Porto defender found his place following Balerdi's suspension, and since then he has not left the eleven. He was rather effective against Toulouse attackers Magri and Dallinga. He negotiated the duels well and tried to raise well.
Media notes
| | | |
| --- | --- | --- |
| Rating of The team | 6/10 | A bit more comfortable than his central defense friend Leonardo Balerdi (left after a blow in the middle of the second half), he held off the Toulouse attackers rather well, whether Magri or Dallinga. Having to control two players in the Marseille area, he could only hinder the Dutchman on a huge opportunity from TFC (86th), but Dallinga's clumsiness did the rest. Offensive contribution and crosses to wake up the sleeping friends up front. |
| Rating of Maxifoot | 6.5/10 | It wasn't very high level in the face. However, the central defender was very solid. Hard on the man, sometimes even a little too much, he negotiated hot situations well like when he hampered Dallinga in an ideal position at the end of the match. |
| Rating of FootMercato | 5.5/10 | Sometimes criticized, often praised last season, number 99 of the Phocaeans made a fifth start in a row against the Violets. At the Vélodrome, the Congolese international (69 caps, 4 goals) produced a generally coherent performance. Present in the physical impact and applied to cover the opponent's deep shots, he was never really worried at the Vélodrome. |