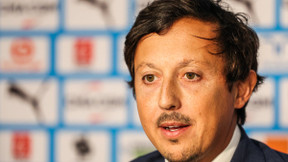 While OM is going through an unexpected crisis, the next few hours promise to be more than heated. Several Marseille leaders, including Pablo Longoria, have withdrawn from their positions. And it is still far from over since Marcelino has submitted his resignation and the club is already preparing the press release.
It's fireABOUT ! Before going on to four crucial meetings, namely theajax Amsterdam et Brighton in the Europa League, and the PSG and theAS Monaco in Ligue 1, the Marseille club got stuck in a deep crisis after a more than stormy meeting with supporters on Monday evening.
The truth revealed about the crisis at OM? https://t.co/gPyePZpvmY pic.twitter.com/Ih7zoA8nd0

— le10sport (@le10sport) September 20, 2023
OM prepares the announcement of Marcelino's departure
A situation that pushes Marcelino to leave theABOUT only a few months after his arrival. THE TEAM revealed that the Spanish technician had announced his departure to his players on Tuesday morning, and according to information from AS, Marcelino resigned from his management on Tuesday evening. The Spanish media even specifies that the official press release is currently being drafted.
Management is stepping back!
This would therefore be the second important press release published by the OM who announced Tuesday evening that " the OM Directory cannot accept personal threats. Its members cannot tolerate individual attacks and any form of unfounded public defamation. A relationship based on intimidation cannot guarantee the minimum acceptable conditions for the club's Board of Directors to continue to invest in the transformation of OM. ". Marseille is therefore preparing to face theajax Amsterdam Thursday evening in a climate of extreme tension, without a coach, and with a president who has withdrawn.