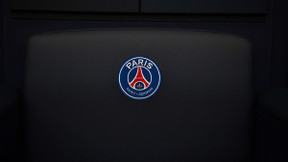 While this week's political news is marked by the visit of His Majesty Charles III of England to France, the king and his wife Camilla will go to Saint-Denis this Thursday. The royal couple is expected to meet certain sports associations including the PSG foundation. On this subject, Parisian President Nasser Al-Khelaïfi will meet the King of the United Kingdom.
The PSG took on a new dimension. Since moving to the Qatari flag in 2011, the capital's club has continued to increase its influence, first nationally and then quickly across the four corners of the world. Moreover, the PSG was recently named by the magazine Forbes as the sports franchise having experienced the greatest economic growth over the last five years.
The President of @PSG_Inside Nasser Al-Khelaïfi will be present today at @VilleSaintDenis to present the initiatives of the @FondationPSG to the Royal Family @RoyalFamily.

— Paris Saint-Germain Foundation (@FondationPSG) September 21, 2023
PSG has developed its foundation in recent years
Thus, the Parisian club has also worked hard at its foundation. Created in the year 2000, the foundation PSG aims to help disadvantaged or sick children, but also to provide support to disadvantaged communities.
Nasser Al-Khelaïfi will meet the royal family this Thursday
While the king of United Kingdom Charles III will go to St Denis this Thursday, the Parisian president Nasser Al-Khelaïfi will meet his majesty. The boss of PSG will thus present the initiatives of the foundation of the Parisian club towards the royal family, who for their part will also visit the Rugby Village located at the level of the square of the town hall of St Denis.