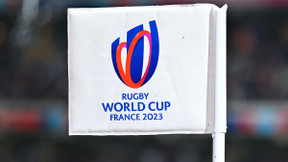 For the moment the XV of France has had a faultless run in the World Cup. Antoine Dupont's partners defeated New Zealand, then Uruguay. They will play their third match against Namibia on Thursday September 21 in Marseille. For the occasion, there should no longer be a problem getting beer at the stadium, as had been the case before.
The XV of France aims to continue its flawless performance in its pool World Cup. After the opening shock won against the New Zealandthe men of Fabien Galthié have struggled to overcome theUruguay. For the third meeting of teammatesAntoine Dupontit's here Namibia which is looming. There France will face the Welwitschias has Marseilleat the stadium Velodrome.
The beer problem is solved
During the match against the Namibia, there will be a spectacle on the field, but also surely in the stands. This should be made easier by solving the beer problem. During the match betweenSouth Africa and theScotland in particular, there had been a shortage of beer, due to the extreme heat, and very high demand. This should be in order according to the general director of France 2023, Julien Colletteinterviewed by RMC Sport. "With the temperatures, fans consumed even more than usual, records were largely broken. The previous record for a Top 14 final was 50,000 cups of beer consumed, we reached 80,000 cups consumed in Marseille. »
Rugby World Cup: Danger for the French XV, he calls out to Galthié https://t.co/z0DPI2xV2w pic.twitter.com/K8QiL4Cgee

— le10sport (@le10sport) September 18, 2023
Access to the stadium will be facilitated
In addition to the beer problem, access to the stadium Velodrome had been complicated, especially during the match England-Argentina. This should also be normal, since the stadium doors will open three hours before the start of the match, compared to two previously. The refreshment bars around the venue will also close one hour before kick-off.