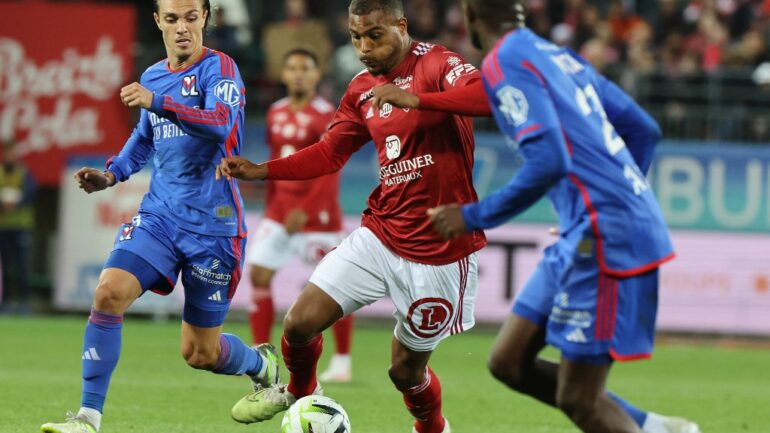 OL continues poor performances like in Brest at the end of September 2023. (Photo by Fred TANNEAU / AFP)
OL are having a catastrophic start to the season. The Rhone club only collected two small points after six Ligue 1 matches.
Worse and worse. Olympique Lyonnais is sinking into mediocrity. After his defeat at Brest (1-0), OL occupy 16th place in the ranking while waiting for the other matches. One thing is certain, as revealed by Opta, the Lyon club only took 2 points after 6 Ligue 1 matches in 2023/24, its worst start during an exercise in the elite with 1979/ 80 (2 draws, 4 defeats, 18th at the end of the season and maintained following the play-offs). On the next day, Sunday October 1, the Lyonnais will try to find their way back to success in Reims (1 p.m.).